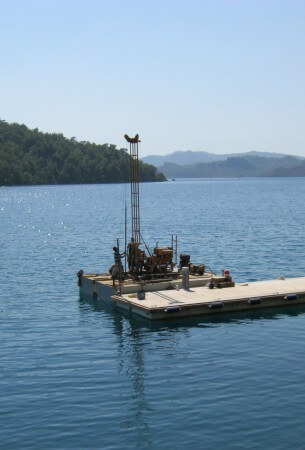 ETÜT MÜHENDİSLİK MİM. MAD. İNŞ. TUR. SAN. ve TİC. LTD. ŞTİ.
Our company has been operating in every corner of our country by growing and developing since 2002.
Our goal is to build healthy and solid structures in our country, to protect our country and our people against earthquakes and all kinds of disasters. We continue on our way by providing services following the regulations and formats required for this. Our company values ​​its employees and serves following the Occupational Health and Safety Laws. Customer satisfaction and technical engineering issues are prioritized for our company, which has carried out ground surveying activities at sea and on land in various provinces of our country until today.
As Etüt Mühendislik, we aim to provide you with the highest quality, professional and fastest service and to provide you with maximum benefit and service by applying the technical engineering rules at the highest level while providing these services. We are ready to work anywhere in our country with our experienced geology – geophysics – mine and technician staff.
You can review our services page to find more information about our services